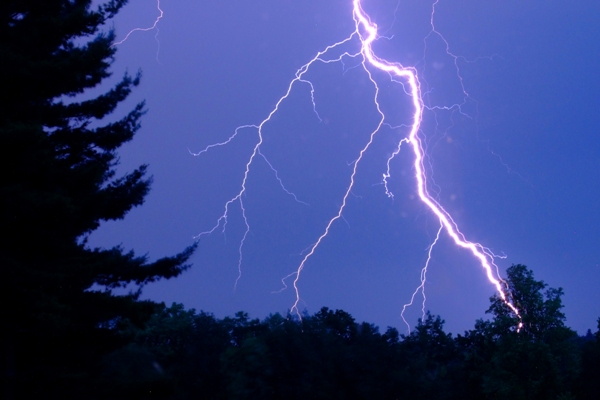 The final year of homeschooling my current oldest at home seemed to be passing slowly. We talked about future plans, but he couldn't quite seem to put his finger on his next step. A retake of the ACT in the fall raised his score a few points, yet that didn't prompt a move forward. Even more surprising was that this particular child who had always been focused, detailed, and timely on all his high school studies and whom I had anticipated making the push to finish his senior year early, which is a definite advantage of homeschooling, only seemed to almost stall with a case of senioritis.
As the last week of May came upon us, like a bolt of lightning on a clear blue sky day he was struck with a plan. Surprisingly the college he was considering was still taking applications for the fall semester and I was prompted to immediately get his transcript in order to be sent in to accompany his online application. Had I mentioned that I was also planting the garden, attempting to finish schooling with his four younger siblings, and preparing for an out of town wedding of his older brother the following week? Let's just say that it felt like there was a bit of thunder rumbling after Mr. Lightning Bolt struck as I scrambled to hold my umbrella to keep some balance in my life.
No sooner had we unpacked our van from the wedding when his college acceptance letter arrived quickly followed by a huge smile on his face. But that was only the start of the process that felt familiar having been through it before with his older siblings. It was time to get into a college mindset with this son who only weeks before was planning on working at his dad's business until further notice. Suddenly we needed to get his financial system set up with a checking/savings account, send in his enrollment confirmation check, fill out his college housing application, and begin looking into financial options to fund his college education.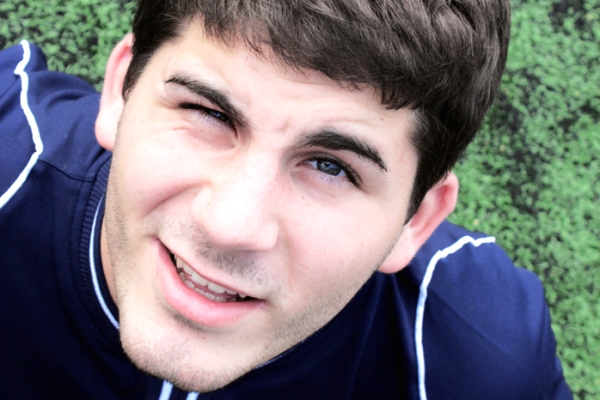 And then another old familiar feeling struck as my mind abruptly realized what was happening. A son had grown up and was leaving home. Oh my! Had I prepared him well enough? Had he learned everything he needs to know to maneuver through the world without me? Would he be able to handle the transition into college life? Had he learned the necessary educational tools to tackle the demands of higher education? Did I need to review laundry details, remind him to take Emergen-C when illness was spreading through the dorms, reexamine budgeting, and give him tips on girls?
Just as suddenly my mind shifted gears as I realized that I needed to bypass all that other stuff as I considered one of those important things to a mother's heart – the handmade Noah's ark quilt that had covered his bed since he was a little boy and which matched his brother's bed quilt since they were in bunk beds at that time. The quilt was worn and torn from much loving and snuggling under through the years. Even if it had been in good shape it would most likely not be traveling to college because it was a little kid's kind of quilt. Guess I'd have another task to consider this summer as he definitely needed a new quilt to go with him for his dorm bed. A quilt pieced by mom with solid colors or plain designs that was more grown up looking for a young man heading off to college as he added a new piece to his life.. A quilt homemade by mom with a soft border that he could snuggle under after a late night of studying for exams and be reminded that there were people back home that loved him, prayed for him, and were only a phone call away. A quilt sewn by mom with love as I looked back over the struggles and challenges of his growing up years and witnessed God sewing together his strengths and championing his positive characteristics. A quilt hemmed by mom with prayer as my heart released him and his hopes, dreams, and future into the Lord's faithful hands who will hem them into His purposes.
Yes, when our children hit that all grown up moment it often feels like it happened as suddenly as a lightning bolt and takes our hearts a bit to catch up. Yet their lives within our homes have been steadily pieced and sewn together over the years building a foundation that prepares them for God's purposes in the future. We can completely trust God as He faithfully continues the process of quilting our child's life into something beautifully suited for His glory. And isn't that really the heart of the matter?

Married in 1980 and still living in the same house in a woodsy rural setting, Tammy Dallmann's homeschooling journey began in the fall of 1987 when her oldest turned six years old. As rather new believers professing Jesus Christ as Lord and Savior, homeschooling was a way to live out the principles found in Deuteronomy 6:4-9. Through all the challenges of life Tammy has stayed the course growing to a family with nine children who presently range from grade school age to college graduates married with children. Her role has transitioned from learning everything she could about homeschooling to becoming an encourager to others coming along the way. Please visit Tammy at Garden Glimpses.