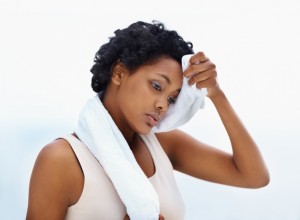 The Christmas season is upon us (and yes, I do mean upon us—ha!) Soon, it will be time to turn our thoughts toward a new year and all that means.
One thing I know for sure, mama … you have need of endurance.
Is that a surprise to you?
"For you have need of endurance, so that when you have done the will of God, you may receive what was promised." Heb. 10:36
I came across this verse while reading Sally Clarkson's The Mission of Motherhood during my devotional time this morning. What an awesome scripture! Our pastor's wife has had us reading Hebrews 11 the past few weeks and it's been a challenge for me as I feel buffeted by the winds of life and just plain old busy-ness. This verse spoke directly to me, reminding me that I NEED endurance. We all do. My endurance feels all used up, and I am tempted to give up. In fact, sometimes I'm tempted to "throw in the towel," aren't you? But look at the preceding verse . . .
"Do not throw away your confidence, which has a great reward." Heb 10:35.
Yup. That's what happens to me sometimes as a homeschooling mom. I have to be reminded not to throw away my CONFIDENCE. My confidence is shaken when the house is messy, laundry piles up and the bills aren't paid on time. It's shaken when the children are being impatient with one another, not completing chores in a timely manner, and aren't doing well on their tests. When ALL of those things are going on at the same time, my world is really shaken. Why bother if it doesn't appear to be WORKING?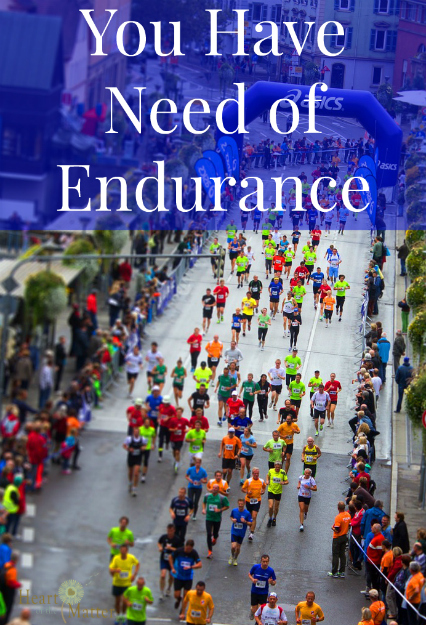 Homeschooling is a marathon, not a sprint. Mothering in general is a marathon, but when you're a homeschooling mom, some days feel more like running a marathon with a 500 lb pack on your back. We have to look to Jesus, the Author and FINISHER (thank goodness!) of our faith, if we want to have even the slimmest chance of finishing this race without having thrown the packs to the side, LOL. Now, of course, I suppose one could draw a parallel to the fact that we're not supposed to be carrying the pack in the first place, but that's perhaps another story . . . Anyway, as I picture my home in the midst of the storms of the culture war and busy-ness and physical ailments and relational difficulties and general unrest in life, I see more and more that it has to be built on a strong foundation. My confidence will quickly be thrown away if it depends upon me. I have to base my confidence in Him.
And so I need this reminder. And I thought maybe you might, too.
"Do not throw away your confidence, which has a great reward. For you have need of endurance, so that when you have done the will of God, you may receive what was promised." Heb. 10:35-36
Misty Krasawski is the overly-blessed mom of eight children whom she homeschools in sunshine-y Florida. She has been clinging tightly to the hand of her Lord since she was knee-high to a grasshopper, homeschooling for the past fifteen years, and has fifteen more years of homeschooling ahead of her with the children who are glad she will have done most of her experimenting on those who went before. Her wonderful husband Rob has much treasure laid up for him in heaven for having been called to such a daunting task. She also is the author of Back to Homeschool, an ebook designed to help moms plan their homeschooling year; Community Director and a writer for MomHeart Online; hostess of an online mentoring program for moms called Titus 2 University, and a regular contributor to Home Educating Family Magazine. When the house goes to sleep, she can often be found blogging at www.encouragingbeautifulmotherhood.com.